In EdgeEX courses, once students have completed a practice test or practice exam, they are presented with a personalized study plan.
Note
These resources are known as Test Reviews and Exam Reviews in heritage courses.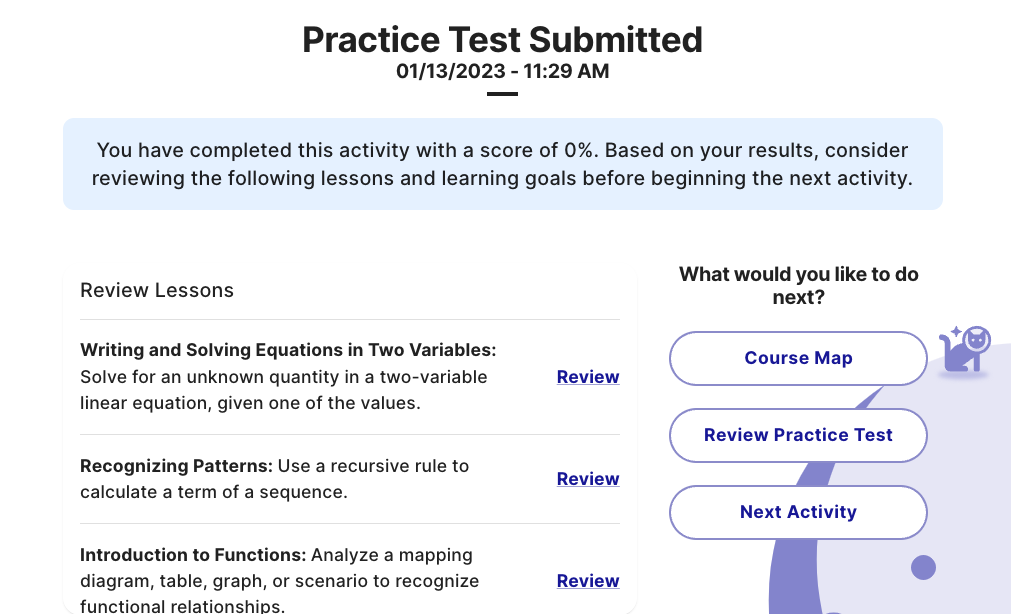 Features of the personalized study plan
Feature
Description
Details
View details of the practice quiz or exam, including the time and date submitted and the score.

Review Lessons

The Review Lessons section displays the following related to questions for which the student chose the incorrect answer:

Name of the lesson
Objective

Students can click the Review link to be taken to the first activity of the lesson related to the objective they missed.


What would you like to do next?

Students can click the buttons to:

Course Map: Return to the Course Map.
Review Practice Test: Review the practice test.
Next Activity: Continue to the next activity.