Note
These new features are available for EdgeEX courses only. They are not available for heritage courses.
EdgeEX courses support all students with meaningful, engaging learning experiences. Several new features are available in EdgeEX courses along with an updated look and feel.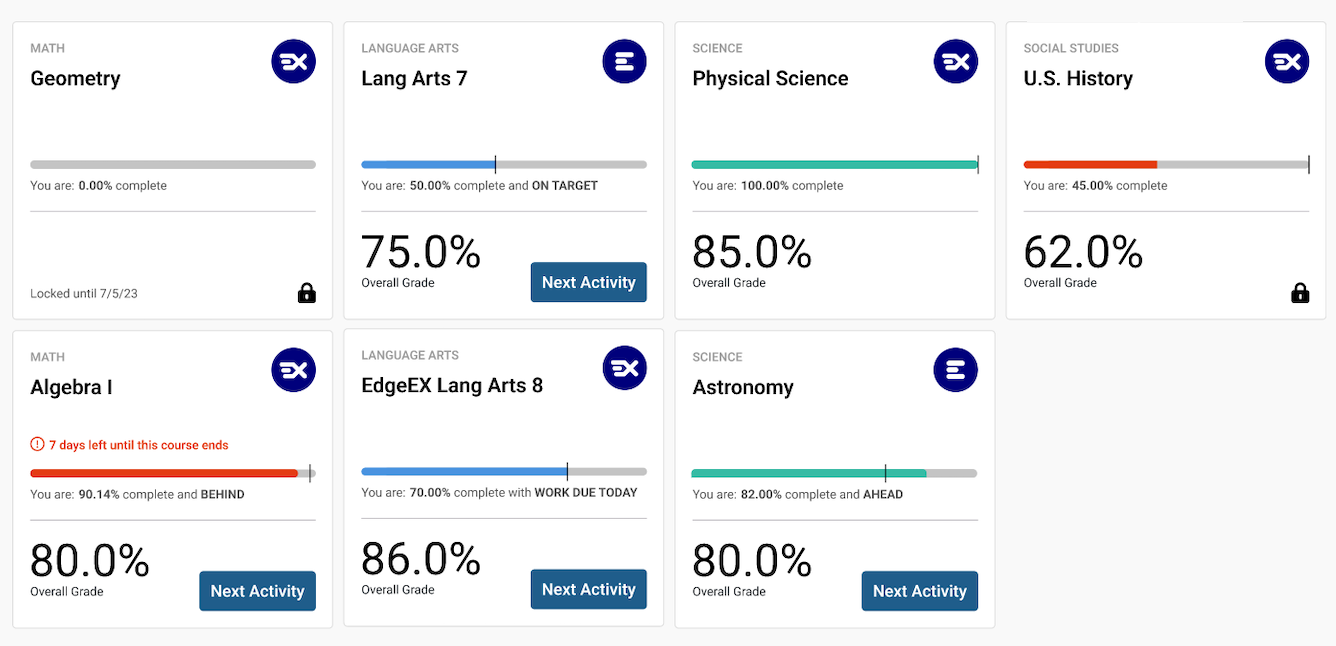 New features available now
Click the links to the right of this article to learn more about new features that are now available.