In EdgeEX, you have the option to enable onboarding tips that help you get familiar with the new course experience. After you log in, a pop-up window displays. If you choose to enable EdgeEX Onboarding, guides will display as you explore new pages and features. The guides provide useful tips for navigating EdgeEX courses.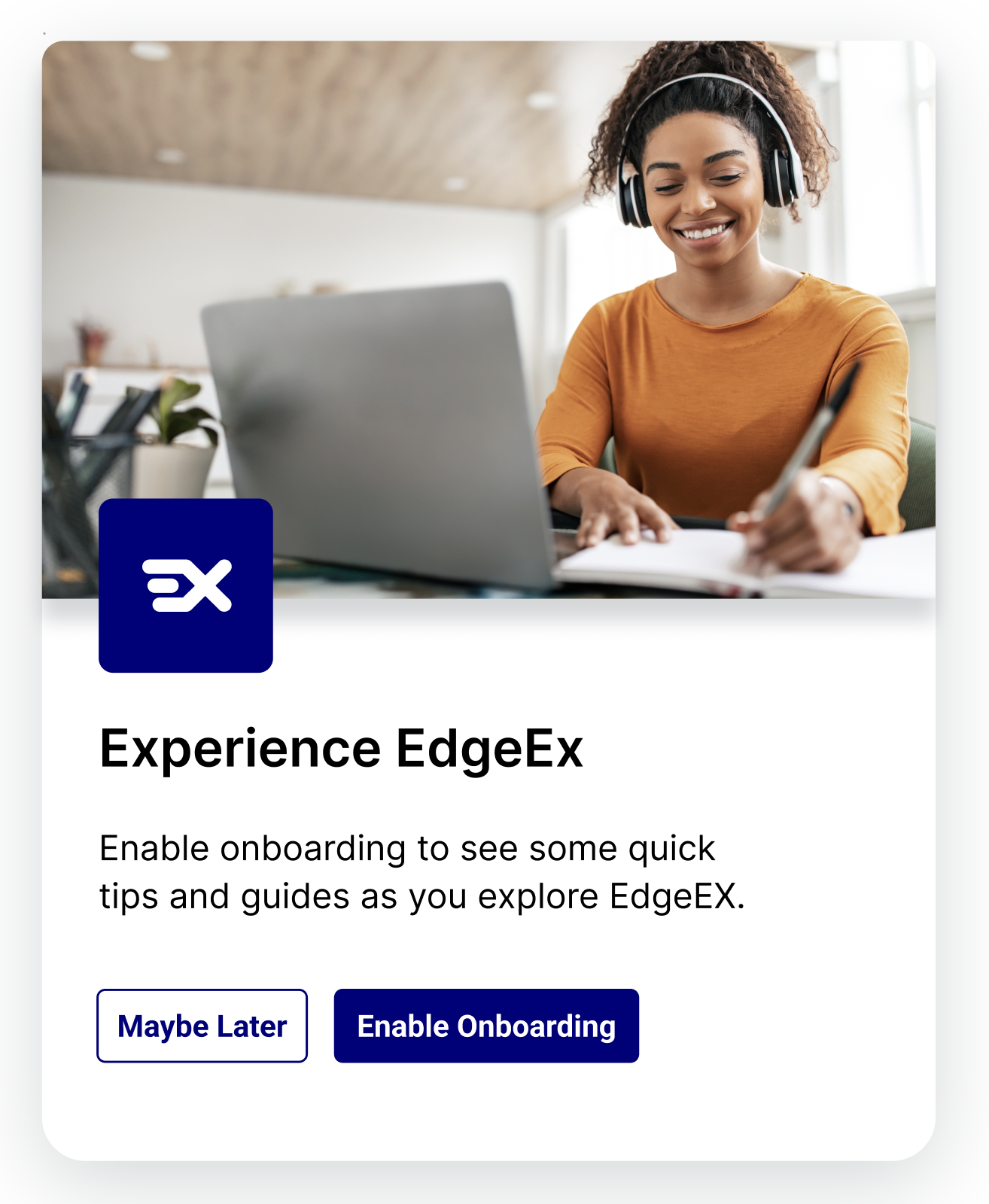 Enabling EdgeEX Onboarding
If you previously selected the Maybe Later option and you would like to enable onboarding, complete the following steps:
In the bottom-left corner, click the Question Mark icon and select the What's New module.

Locate the EdgeEX is Here announcement and click Enable Onboarding.

A confirmation message displays.

Guides now display as you navigate EdgeEX courses.