The web address for Edgenuity is learn.edgenuity.com/student.
Please note there is no www before the web address.
Once you type the web address into the address bar of your browser window and press the Enter key on your keyboard or the Search button in your browser window, you will be taken to the Edgenuity login page.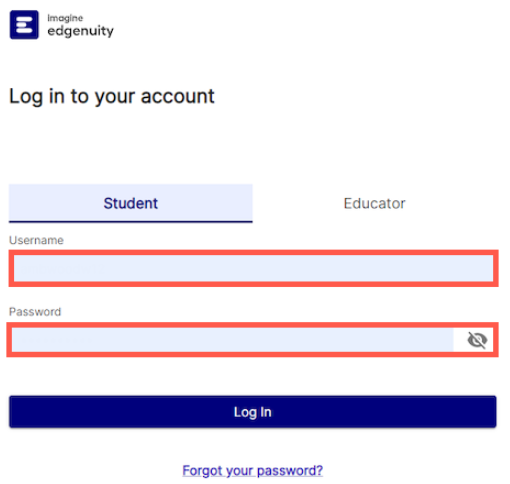 Your student will need a username and password to enter the site. This information should be provided by your student's school.
Username:
Password: