Guided Notes help students remain actively engaged during the lecture portions of their online coursework.
The benefits of guided notes are numerous:
reduce the cognitive load caused by trying to listen and take notes at the same time
help students retain information by staying actively engaged during lectures
make it easier for students to distinguish important information
lead to more comprehensive and complete notes
can help improve assessment performance
For a downloadable flyer on Guided Notes, click here.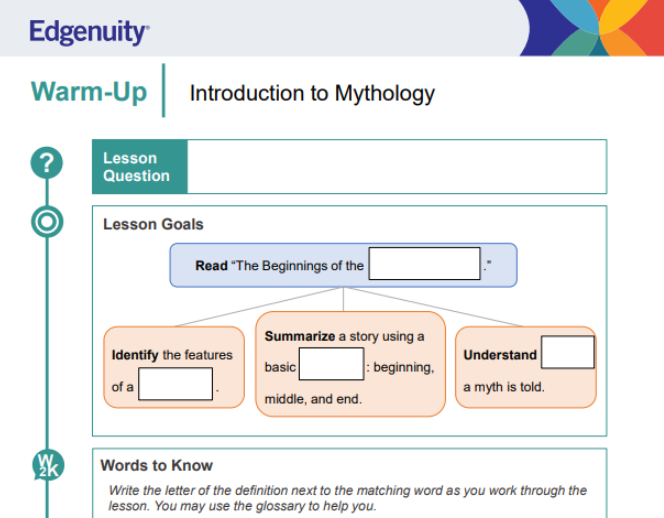 Courses With Guided Notes:
English Language Arts
ELA 6
ELA 7
ELA 8
ELA 9
ELA 10
ELA 11
ELA 12
MyPath Reading
Math
Math 6
Math 7
Math 8
Mathematics I
Mathematics II
Mathematics III
Algebra I
Algebra II
State-specific Algebra
Geometry
MyPath Math
Statistics
Social Studies
US History
World History
Economics
US Government
MS World History I
MS World History II
Science
Earth Science
Life Science
Physical Science
Biology
Chemistry
Physics
Want to know how to view other examples of Guided Notes? Click here to learn how.